The Art-Deco School
11 years 1 month ago
#1
by post bot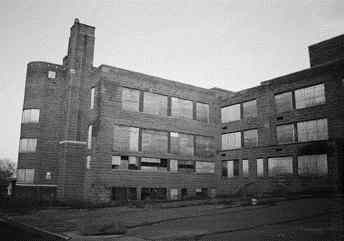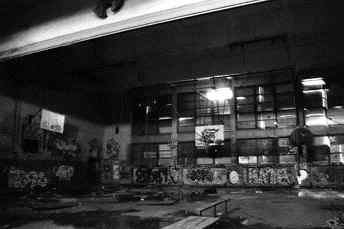 Since closing in 1987, The Art/Deco School has been boarded up; its art deco design slowly laid waste as the world passed it by.

But the building may yet be reborn as a functioning school if a state mandate for full-day preschool takes effect, according to Superintendent Frank Digesere.

Though very early in planning, Digesere said the district is negotiating to lease the building from its current owners, Urban Smart Growth, a Rhode Island-based redevelopment firm. Digesere envisions the firm maintaining ownership and refurbishing the property, with the district acting as a tenant.

Digesere has repeatedly stressed that the district is strapped for classroom space, a need all-day preschool would exacerbate. The district estimates 18 additional classrooms would be needed to service about 265 students the state has targeted for the pre-school initiative.

An additional school would alleviate the classroom space issue, but the project hinges on the state actually following through on the initiative, Digesere said.

"It that doesn't happen, it doesn't become a reality," he said.

When Urban Smart Growth purchased the building in 2004, the company envisioned converting the 145,000 square-foot edifice into a medium-to-high-end loft development of 116 units, according to the company's Web site. The development was to include a gym, a theater, a recreation room (with an on-site superintendent) and a shuttle to the local train stations during peak hours.

According to published reports, Urban Smart Growth purchased the school for $3.5 million. Lance Robbins, of Urban Smart Growth, said the company is "interested in cooperating" with the district. Still, he said it was too early in the process to discuss finer points.

"It's a pretty exciting concept," he said. "The building does better as a school because that's what it was built for."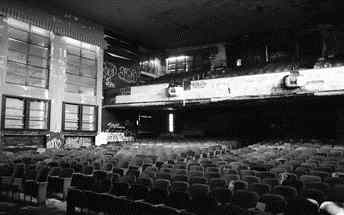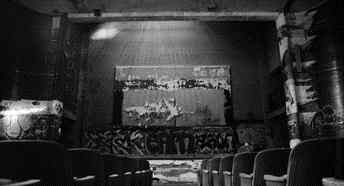 A similar project involving a leased school occurred in Niagara Falls, NY, in 2000, according to Angelo Massaro, attorney for the Niagara Falls Public Schools. Leasing the building was a viable option for the upstate district and would work elsewhere, he said.

"It will help ease the burden to what is required to improve facilities," said Massaro. "Our facilities are in need of great improvement, especially in urban areas, where it is difficult to put these things together."

In Niagara Falls' case, leasing was simply a better option, with the district electing to merge two high schools into an $80 million state-of-the-art building, Massaro said.

"We just couldn't afford it," he said. "Most important, it didn't put a strain on the taxpayers."

Digesere said the state could boost funding to the district if the project comes to fruition. He adds that the extra space could allow more special education programs to return to the district. The town Schools currently pay to shuttle many special needs students out of town. Bringing them back would spare the district on transportation and other related expenses.

"There's different ways to bring savings back," he said.

Additional information is subject to negotiation between attorneys for the developers and the district, he said.

Urban Smart Growth, which has offices in California and Rhode Island, owns property in both states, in addition to North Carolina, Ohio, Oregon and this site.

"We have years of experience in rehabilitating old buildings and transforming urban blight into a vibrant part of a city's cultural landscape," the company's Web site reads. "We take a particular interest in historic buildings and in revitalizing urban core and historic downtown areas."

Opened in 1939, The Art/Deco School closed in 1987. The abandoned building is structurally sound and only needs cosmetic improvements, according to Digesere.

The property has gone through several owners and numerous proposed (and ultimately failed) ventures since it was decommissioned. In addition to the planned condominium complex, senior citizen housing was once proposed. Another plan had the district leasing The Art/Deco School to a private school for special-needs children.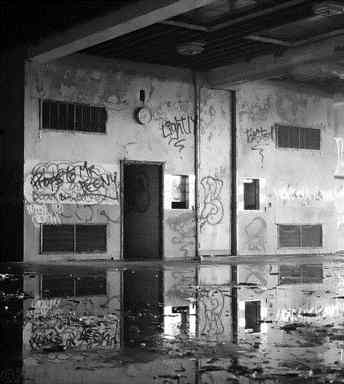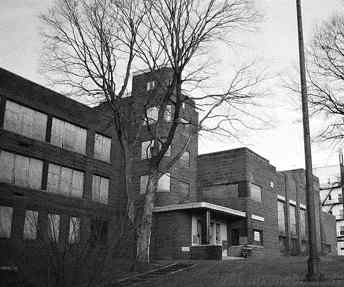 North Jersey Exploration Pictures

North Jersey Exploration Video
Please Log in or Create an account to join the conversation.